Debrett's Peerage and Baronetage 148th ed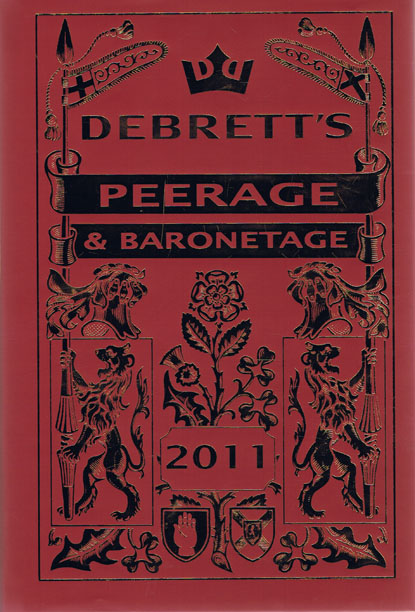 ISBN13: 9781870520737
Published: December 2010
Publisher: Debrett's Ltd
Country of Publication: UK
Format: Hardback
Price: Out of print

The 148th edition of Britain's most prestigious genealogical reference work, which has mapped the ancestries of the British aristocracy for over two centuries, will be published late November 2010.
Debrett's Peerage & Baronetage 2011 is the essential reference to the British aristocracy. It contains the genealogical details of every British duke, marquess, viscount, earl, baron and baronet, together with all the living members of their families in the male line.
In addition to comprehensive coverage of Britain's Peerage & Baronetage, it also contains information relating to:
General Precedence
The Royal Family
Principal British Commonwealth Orders
Courtesy titles
Forms of address
Extinct, dormant, abeyant and disclaimed titles.
Since the 2008 edition, the Debrett's editorial team has made in excess of 8,000 amendments to Peerage & Baronetage. It includes more than 40 new peers and over 50 successions to hereditary titles plus 10 new coats of arms and revisions to over 30 others.