Criminology, Civilisation and the New World Order: Rethinking Criminology in a Global Context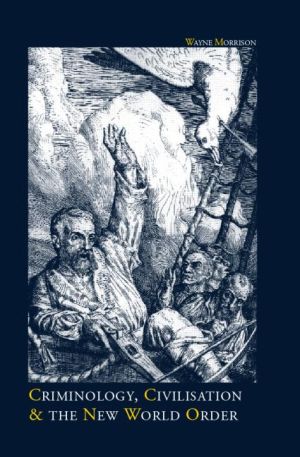 ISBN13: 9781904385127
ISBN: 1904385125
Published: June 2006
Publisher: Routledge-Cavendish
Country of Publication: UK
Format: Paperback
Price: £46.99

Despatched in 5 to 7 days.
"Criminology, Civilisation and the New World Order" examines the relationship between a modern discipline's presentation of truth and modernity, globally conceived. The history and composition of criminology - the discourse of crime and its ordering - is critically reworked in the light of two circumstances: September 11, 2001 and the prevalence of genocide in modernity.
Criminology is excluded from the discourse of power post September 11, and genocide is excluded from the world of facts that criminology presents for analysing. Criminology is revealed as a discourse underpinning the structuring of 'civilised space' - the place of play, financial reward and consumption internal to the western nation-state - preventing us from realising the extent that this space is the consequence of imperial and other projects now official discarded but continuing to underpin it. September 11, disrupts the security of this space, but the neo-imperial projects it spans are in danger of ignoring the warnings of past events, not just the destruction of the 'savage other', but of the Holocaust, when western civilisation turned its colonizing project upon itself.
The result of this divide between 'civilised space' and its other is an intellectual incoherence in which we deny protection and access to justice to the victims of the contemporary Congo, for example, while the members of the European Parliament enjoy the grand sights of Brussels built by King Leopold II from the proceeds of an earlier exploitation of the Congo; it also condemns the inhabitants of civilised space to an existential imbalance where they can not know justice. The absence of a global criminology is not a simple failure of an intellectual discipline but a reflection of global governance; it is also - as with the killing of the albatross in the Rhyme of the Ancient Mariner - a human choice the consequences of which curse the contemporary human condition.