Sukuk and Islamic Capital Markets: A Practical Handbook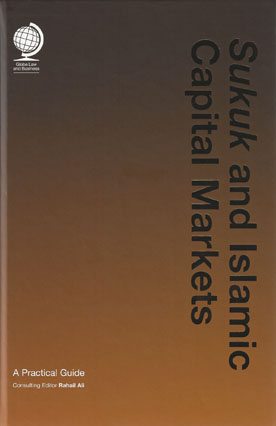 ISBN13: 9781905783427
Published: March 2011
Publisher: Globe Law and Business
Country of Publication: UK
Format: Hardback
Price: £128.00

The Islamic finance industry has grown at a phenomenal pace over the past decade. A key driver has been the development of the Islamic capital markets, which offer tremendous potential for sovereigns, financial institutions, corporates and investors alike.
This new publication comes at a key juncture in the development of the Islamic capital markets, with the global financial crisis providing an opportunity for the different players in the Islamic capital markets to re-appraise successes and failures to date. More stringent Shariah oversight has also encouraged a recent critical re-evaluation of the structures used in the Islamic capital markets.
This practical title provides a comprehensive overview of the Islamic capital markets, tracking their development from the first sukuks to the current outlook after the global economic crisis and the recent Shariah rulings of the Accounting and Auditing Organization for Islamic Financial Institutions (AAOIFI) in relation to sukuk.
Featuring contributions by prominent Shariah scholars and practitioners - including Dr Mohd Daud Bakar, Sohail Zubairi from Dar Al Sharia and Debashis Dey and Stuart Ire from Clifford Chance, among other leading professionals - this book analyses market trends and key Shariah and legal issues and structures. Cutting-edge topics include the standardisation of sukuk, securitisation, treasury and other capital markets and rate protection products.
With examples from practitioners who have helped to shape the Islamic capital markets, this book presents key insights for beginners, as well as more experienced practitioners. The guide is a practical handbook for legal practitioners, financial Institutions and bankers, central banks, university libraries and students and practitioners generally who have an interest in Islamic finance.