Alternative Fee Arrangements: Value Fees and the Changing Legal Market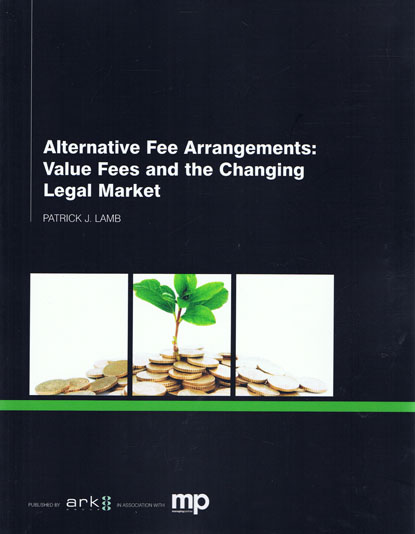 ISBN13: 9781906355890
Published: June 2010
Publisher: Ark Group
Country of Publication: UK
Format: Paperback (87 Pages)
Price: Out of print

Alternative fee arrangements have been a buzzword for some years now. But as momentum gathers and clients finally put their feet down about excessive billing through hourly rates you simply cannot risk being left behind whilst your competitors win over your clients with more personalised alternatives.
Managing Partner's report on Alternative Fee Arrangements provides an in-depth look at alternative fee structures and how to make them work within your own firm by aligning culture, behaviour, cost and price.
Key points are illustrated throughout the report with clear examples and practical case studies from firms that are already successfully using alternative fee arrangements.
It reveals why law firms are seeking alternatives to the billable hour, what structures they are using and how to avoid the common pitfalls when implementing them within your own firm. Key topics covered include:
The billable hour – where it came from, why it stuck and why the world is changing;
The link between fee structures and the behaviours they encourage;
The benefits of alternative fee arrangements for both clients and law firms;
Alternative fee arrangements from the client point of view;
An examination of alternative fee structures;
The process of assigning a value to legal services;
An introduction to value fees, how to sell them and make them work for you; and
How to respond to FAQs from clients to ensure they understand value fees.
The report features step-by-step guidance on the specific cultural and behavioural changes that need to be made to ensure success in your firm's use of alternative fee arrangements.
It also discusses the prevalence of value fees in the legal market today and the impact they will have on your firm's core business operations.