Renewal of Business Tenancies: A Practical Guide 2nd ed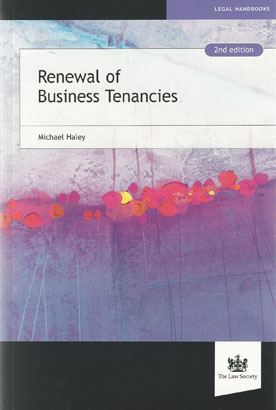 ISBN13: 9781907698415
Published: March 2013
Publisher: Law Society Publishing
Country of Publication: UK
Format: Paperback
Price: £72.95

The renewal of business tenancies is subject to compliance with strict legal requirements including technical statutory procedures, time-limits, and the service of prescribed notices and forms.
In this book, Michael Haley unravels the complexity of the legal requirements with:-
An explanation of the provisions for contracting out
A clear statement of the rights and obligations of the parties
Guidance on the intricacies and pitfalls of the renewal procedure
Consideration of the interim rent scheme
An account of the discretionary and mandatory grounds of opposition.
The second edition has been fully updated to include commentary on the developments brought about by case law since first publication in 2006.
The authoritative guidance is supplemented by an appendix containing key extracts from the legislation and reproduction of prescribed forms and notices.