Wills and Inheritance Protocol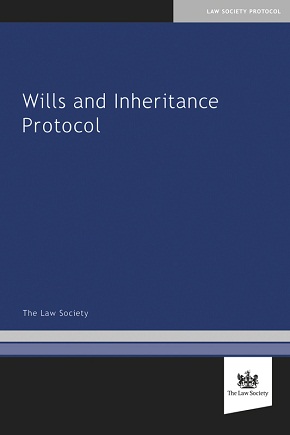 ISBN13: 9781907698804
Published: September 2013
Publisher: Law Society Publishing
Country of Publication: UK
Format: Paperback
Price: £39.95

Previously called Wills and Estate Administration Protocol
The Wills and Inheritance Protocol sets out the Law Society's preferred practice in will drafting, probate and estate administration and supports the provision of consistent and high quality services by legal practices. The Protocol aims to raise standards of client care and service by:
improving communication between practices, clients and beneficiaries increasing transparency and therefore understanding of the necessary processes encouraging practices to agree timescales and service levels with clients.
Meeting the obligations of the Protocol is the cornerstone of the new Wills and Inheritance Quality Scheme and will also help all legal practices to:
demonstrate high standards of practice to clients and others meet legal requirements vachieve compliance with outcomes-focused regulation vprovide a consistent level of service.
This book contains the full text of the Protocol version 1.0 and an appendix with relevant statutory extracts and guidance on good practice.