Corporate Financial Crime Compliance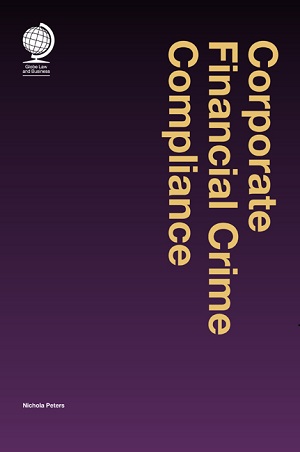 ISBN13: 9781911078043
Publisher: Globe Law and Business
Country of Publication: UK
Format: Hardback
Price: Publication Abandoned

Publication Abandoned 2016
Corporate bodies are increasingly required to put in place policies and procedures to prevent a range of different issues relating to financial crime.
Indeed, the United Kingdom's Bribery Act creates a corporate offence in which a corporate body can incur vicarious criminal liability for the acts of those associated with it (although it is a defence for the corporate body to demonstrate both that adequate policies and procedures were in place to prevent such issues and that full compliance with them was taking place).
It is therefore necessary for organisations to have a robust set of policies and procedures in place in order minimise the risk of financial crime within their organisation and any liability arising from it.
This publication will not only examine what financial crime policy documents need to contain, but will also go beyond 'paper compliance' by setting out how compliance in real-life situations can be accomplished – including how policies can be implemented so that employees and other business partners are fully compliant – and by describing the strategies that can be followed in order to achieve this.
The publication will appeal to a whole range of staff within corporate bodies, including those in legal, compliance, senior management, audit and company secretariat roles.