Company Law and the Law of Succession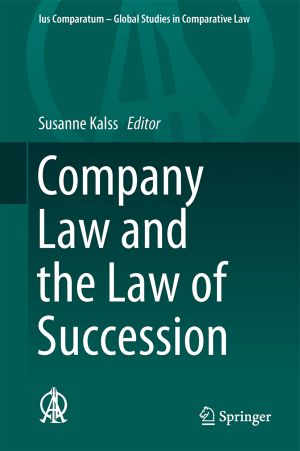 ISBN13: 9783319180106
Published: November 2015
Publisher: Springer-Verlag
Country of Publication: Switzerland
Format: Hardback
Price: £109.99

This book is one of the first to link company law to the law of succession by concentrating on family businesses. It shows that, to understand the legal framework underlying the daily operations of family businesses, one needs legal analysis, empirical data, psychological and sociological knowledge.
The book works on the premise that, since many businesses have been founded by families, practitioners need to develop an understanding of the legal background of such businesses and build up experience to be able to create contracts, trusts, foundations and other legal mechanisms to give shape to systems and procedures for the transfer of shares and control within the family.
Comparing the national legal order, techniques, and mechanisms in a range of countries, the book examines parallel developments in these fields of law across the world. Finally, it demonstrates the room for companies, shareholders and the members of a family to develop individual solutions within the legal framework for transferring businesses and shares to the next generation.