The Human Right to Water: From Concept to Reality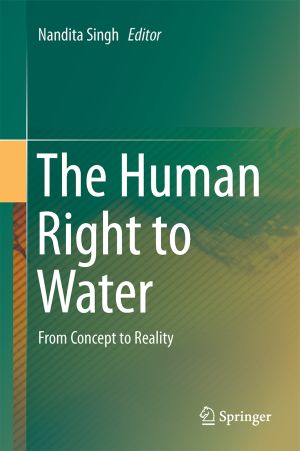 ISBN13: 9783319402857
Published: October 2016
Publisher: Springer-Verlag
Country of Publication: Switzerland
Format: Hardback
Price: £109.99

Despatched in 13 to 15 days.
The discourse on the human right to water presents deliberations on the concept, content and rationale for the right, with little attention to the practical question of translating the right into reality.
This book aims to fill this void by focusing on 'realization' of the right by its holders, examining how effective the mechanisms are for 'implementing' the right in enabling its universal realization. In a quest to answer this question, the book draws a conceptual differentiation between 'implementation' and 'realization' of the right, arguing that unlike implementation - which is an objective process of creation - and implementation of measures such as legal frameworks, institutional structures or policy and action guidelines, realization of the right is a subjective process that extends much beyond.
It takes shape within specific contextual settings which may include varied situations, yet remains neglected in the related academic and action forums. This book attempts to address this void by discussing some of the most significant contexts and the underlying problems and concerns that strongly influence realization of the human right to water. It contends that if the right is to be truly realized, these different contexts - which can be further classified as 'objective' and 'subjective' - must be understood, analysed and appropriately addressed before framing and implementing relevant action.
The book further situates the human right to water discourse in a broader interdisciplinary perspective, expanding its scope beyond the narrower legal dimensions, linking it to the wider field of water resources management/governance. Through the novel ideas it proposes, the book makes an innovative and unique contribution in the field of human right to water which is of great scientific value.