Unitary Patent and Unified Patent Court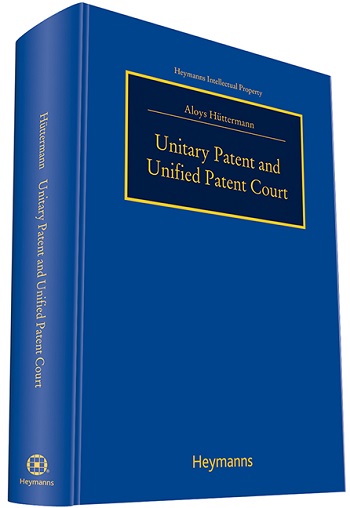 ISBN13: 9783452287496
To be Published: February 2017
Publisher: Carl Heymanns Verlag KG
Country of Publication: Germany
Format: Hardback
Price: £138.00

It is expected that in 2017 the Unified Patent Court will start its jurisdiction and also Unitary Patents will then be available.
This book gives an overview about this important field but also includes strategic considerations, especially concerning the questions:
Should I opt-out my European patents or not?
Should the Unified Patent Court be addressed?
How should a procedure before the Unified Patent Court be prosecuted?
How do I defend myself if I am attacked?
Two chapters of the book discuss the enforcement of decisions of the Unified Patent Court in Europe as well as comparing the Unitary Patent Package with national law. Here it was possible to gather notable guest authors, including Kim Finnilä and Pierre Véron.
For all involved in the field of patents in Europe this book is a valuable tool, especially because rather than being a textbook it carries out comprehensive and practical strategical considerations and from that gives concrete suggestions for measures one might need to take. It is directed to all active in the field of patents in Europe, including patent and R&D departments of companies as well as attorneys-at-law and patent attorneys in Europe and outside.