The Law and Practice of the United Nations 4th ed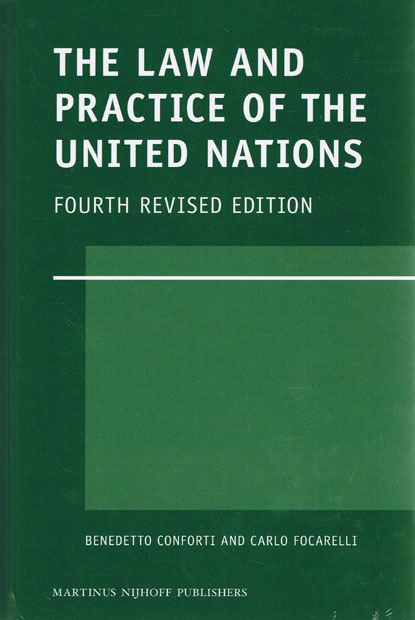 ISBN13: 9789004186293
Published: September 2010
Publisher: Brill Academic Publishers
Country of Publication: The Netherlands
Format: Hardback
Price: Out of print

The Law and Practice of the United Nations examines the law of the United Nations through an analysis of the Organization's practice from its inception until the present, in particular to the transformations the UN has undergone since the end of the Cold War.
Special consideration is given to Chapter VII of the UN Charter and the practice concerning the interpretation of the Charter, the United Nations' membership and organs' competences, along with the peaceful settlement of disputes, and coercive action for the maintenance of international peace and security.
In addition, this important new edition explores such areas as economic sanctions, peacekeeping, authorizations of the Security Council, territorial administrations, self-determination, human rights, financing of the Organization, acts adoptable by the UN organs, and review of their legality.
Offering a fully revised and updated analysis of the main legal issues surrounding the United Nations' practice, The Law and Practice of the United Nations will be of interest to all those interested in legal issues surrounding the United Nations, the analysis of said issues, and their impacts on international practice