Europe of Rights: A Compendium on the European Convention of Human Rights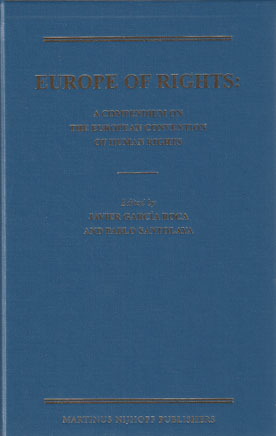 ISBN13: 9789004219908
Published: March 2012
Publisher: Martinus Nijhoff Publishers
Country of Publication: The Netherlands
Format: Hardback
Price: £158.00

This book is a systematic commentary on half a century of case law on the Convention system made by a group of legal experts from various universities and legal disciplines.
It provides a guide of the rights protected under ECHR as well as a better understanding, open to supranational scenarios, of fundamental rights in the respective Constitutions. Our intention is not only to make available a mere case law commentary.
This work indeed offers succinct information on the most consolidated lines of case law and this is probably where it is most useful. Nevertheless there is also academic morereflection, which we believe is nowadays essential as Europe is becoming more than a continent: it is, above all, a civilisation, with a common language of rights, a developing ius commune.