The Law of International Conflicts: Force, Intervention and Peaceful Dispute Settlement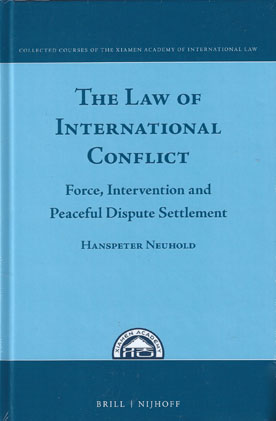 ISBN13: 9789004299917
Published: December 2015
Publisher: Brill Nijhoff
Country of Publication: The Netherlands
Format: Hardback
Price: £107.00

The Law of International Conflicts deals with three key principles of modern international law that are related to each other from a policy-oriented perspective.
The prohibition in the UN Charter has not stopped the threat or use of force, since the system of collective security of the World Organization still fails to effectively enforce it. On the other hand, the UN has developed peacekeeping operations, non-military sanctions, the international administration of territories, tribunals trying individuals for serious breaches on international criminal law and the concept of responsibility to protect.
The prohibition of intervention, i.e. coercion below armed force, also poses numerous problems. The alternative, the peaceful settlement of disputes, can be achieved by various methods, all of which have advantages and shortcomings.