Business Laws of the Middle East: Lebanon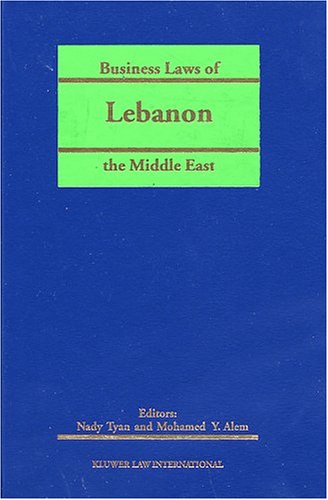 ISBN13: 9789041114754
ISBN: 9041114750
Published: November 2001
Publisher: Brill Academic Publishers
Country of Publication: The Netherlands
Format: Hardback
Price: Out of print

Full-scale reconstruction has renewed Lebanon's economic life to a degree approaching the standards enjoyed in the 60s and early 70s. A parliamentary democracy committed to economic liberalization (a phenomenon rare in the Middle East), Lebanon today once again presents a favoured market for foreign investment and development.
This volume aims to provide business persons and their counsel with English texts, arranged by category, of the most significant laws relating to business, trade, and investment in Lebanon, including legislation and regulation affecting all of the following areas:-
jurisdiction;
contracts of commercial representation;
types of business formation;
contracts of business management;
investment and guaranty;
banking regulation and bank secrecy;
real property rights;
recognition of foreign judgments;
trademarks and patents;
taxation;
labour and employment.
An introduction provides details of the judicial system, governmental structure, sources of law, and other essential background information.