Emergency Powers and the Courts in India and Pakistan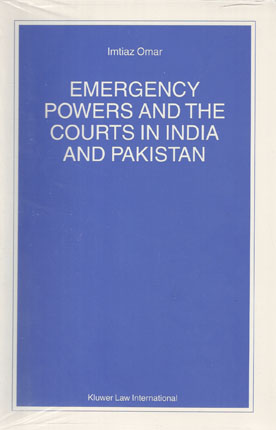 ISBN13: 9789041117755
ISBN: 904111775X
Published: April 2004
Publisher: Brill Academic Publishers
Country of Publication: The Netherlands
Format: Paperback
Price: £133.00

Despatched in 5 to 7 days.
This book is an important account of the state of the art of both theoretical and practical issues in the present-day research on conceptual change. It is divided into four parts and each of them is commented on by an invited discussant.
The two first parts deal with theoretical perspectives on conceptual change. The last two focus more on implications that can be drawn from research and practical aspects to foster knowledge construction and re-construction. Compared with the few other books in the field, the outstanding feature of this volume is its complete treatment of the questions that should be considered to further current understanding of knowledge construction and change.
The book highlights the fact that not only purely cognitive aspects are involved in conceptual change processes. It indicates that for individuals to be able to achieve deep revision of their prior knowledge, it is crucial that they also modify other aspects such as their beliefs about knowledge and knowing, their motivation, affect and achievement goals.;Moreover, this book indicates that the social and cultural nature of the contexts in which the change of individuals' conceptions is desired to occur plays an essential role.
Complete and informative, this book is useful for psychologists, cognitive scientists, educational researchers, curriculum developers, teachers and educators at all levels and all disciplines.