Japanese Business Law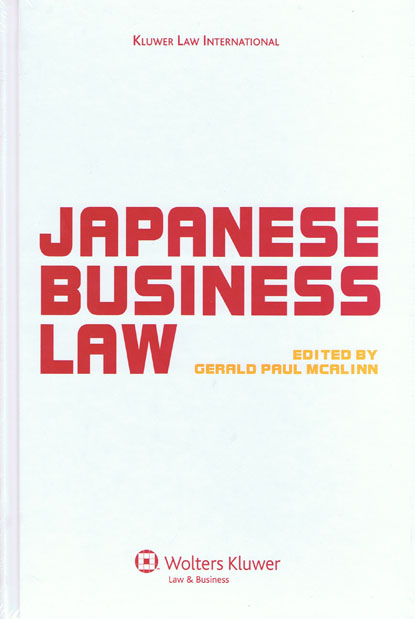 ISBN13: 9789041126597
Published: November 2007
Publisher: Kluwer Law International
Country of Publication: Netherlands
Format: Hardback
Price: £148.00

Since the 'lost decade' of the nineties, the progress of Japanese administrative and economic reform has been intense. Although some early critics characterized the reforms as 'window dressing,' it is becoming clearer that systemic reform has taken hold and the new Japanese economy is picking up.
This deeply knowledgeable book provides a penetrating analysis and expert evaluation of matters of crucial concern to business lawyers including corporate governance, contract law, business liabilities, intellectual property, media, employment, taxation, investment, the legal profession, the judiciary, and much more as they are developing and intersecting in Japan today. In the course of the detailed presentation, the author touches on such details of interest to those doing business in Japan as the following:-
status of foreign lawyers;
mergers and acquisitions and leveraged buyouts;
grounds for terminating contracts;
real estate transactions;
antimonopoly law and licensing guidelines;
IT and e-commerce law;
managing, disciplining, and terminating employees;
occupational safety and health;
labor union law;
corporation income taxation;
government programs offering low cost finance;
consumer protection laws;
and litigation and alternative dispute resolution.
One of the most valuable benefits of the author's approach is the keen insight offered into the tatemae (outward appearance) well known to frustrate and mislead foreigners in almost any dealings with the Japanese.