The Transformation of the Hungarian Legal Order 1985-2005: Transition to the Rule of Law and Accession to the EU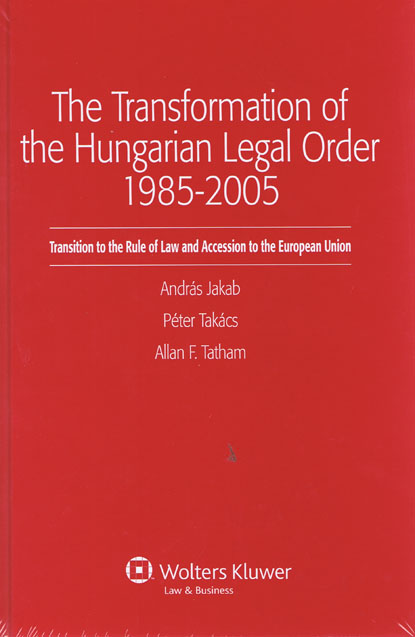 ISBN13: 9789041126948
Published: October 2007
Publisher: Kluwer Law International
Country of Publication: The Netherlands
Format: Hardback
Price: £144.00

The last two decades changed the post-socialist legal orders both quantitatively and qualitatively in such a manner, which can rarely be experienced in history. Though some of its aspects have already been analyzed, a comprehensive study of one of these legal orders in English is still missing.
This volume attempts to fill this gap by analyzing the transformation of the Hungarian legal order between 1985 and 2005. It presents the transformation of the Hungarian legal order from three different aspects. Firstly, it analyzes concrete legal questions, like the constitutional problems of accession to the European Union, dealing with the past, the status law, the development of minority protection, and the relationship between international and municipal law.
Secondly, it tries to give a general theoretical overview on the last 20 years – in the issues of law and politics, law and economy, legitimacy of the Constitution, law importation, culture and European integration, changes in legal thinking, and sociological and criminological characteristics of the transition.
Thirdly, it takes account of changes in the established areas of Hungarian law and legal science – like constitutional law, agricultural law, criminal law, criminal procedure, consumer protection, environmental law, administrative law, financial law, civil law, civil procedure and social law."