Latin American Investment Treaty Arbitration: The Controversies and Conflicts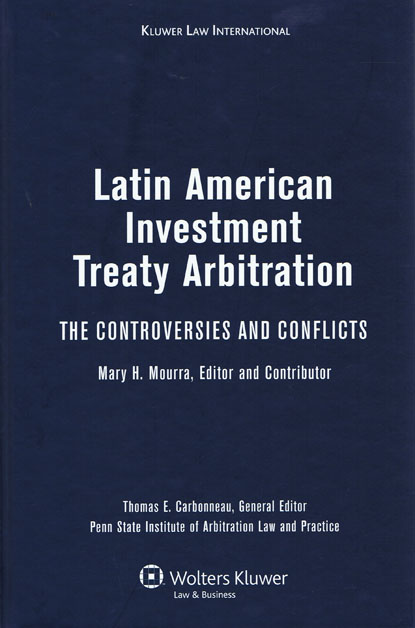 ISBN13: 9789041127853
Published: November 2008
Publisher: Kluwer Law International
Country of Publication: Netherlands
Format: Hardback
Price: £99.00

Despatched in 11 to 13 days.
Nowhere in the world has the process of investment treaty arbitration been more volatile or unpredictable than in Latin America. Although the rush of bilateral investment treaties (BITs) entered into by Latin American countries during the 1990s seemed to promise stable guarantees and security for investors, recent years have produced an ever increasing number of arbitrations before international tribunals involving claims by foreign investors amounting to millions and even billions of dollars. In many cases, the disputes have arisen from regulatory measures involving matters of public interest, including the general welfare, health, environment, security, or economy.
The book demonstrates that there is a compelling need for States to develop greater awareness of their investment treaty obligations with a view to both diminishing the likelihood of claims and properly managing those that are submitted to arbitration. It describes the stocktaking process that should form part of any State's efforts to manage its investment treaty obligations and claims by investors that the State has breached those obligations. With specific recommendations for the effective administration of State obligations and investor-State disputes, the book offers eminently practical utility in addition to its penetrating theoretical analysis, and as such constitutes an enormously valuable resource for all parties concerned in Latin American investment.