Age Discrimination: Law in Europe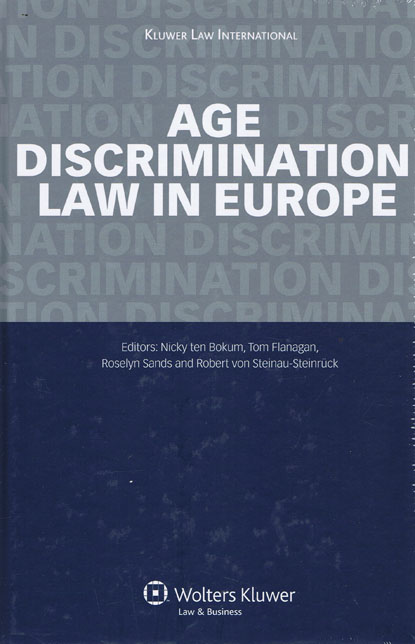 ISBN13: 9789041131317
Published: August 2009
Publisher: Kluwer Law International
Country of Publication: The Netherlands
Format: Hardback
Price: £98.00

Despatched in 12 to 14 days.
Although the effect of the EC Anti-Discrimination Framework Directive 2000/78 pervades age discrimination law in all Member States, the courts of each country can and do interpret its provisions – especially pertaining to sanctions – in various ways. In addition, claims of discrimination are handled according to national law, and an administrative law system with its own particular procedure is usually present.
This very useful book provides a country-by-country overview of anti-discrimination legislation and related jurisprudence in the 27 EU Member States as well as Switzerland, Russia, and Turkey. The reports, written by experienced employment lawyers from each country, offer expert practical guidance and analysis regarding national laws affecting access to employment and vocational training, information and consultation, working conditions, recruitment, dismissal, retirement, and other relevant factors. The emphasis throughout is on the application of the crucial conceptual elements that derive from EC anti-discrimination law – direct adverse treatment, indirect discrimination, and the grounds on which a difference in treatment due to age is permissible.
Each report explains in detail how anti-discrimination law operates at the national level, providing lucid guidance to the legal options available under any set of circumstances likely to arise>
Many of the reports pay special attention to the far-reaching implications of such important recent ECJ cases as von Colson & Kamann, Mangold, Palacios de la Villa, and Bartsch.
Enormously helpful to all concerned with employment law in one or more countries in Europe, this book will prove especially valuable to legal counsel and human resources professionals in numerous situations that arise in day-to-day business conduct. Law students will also find it extremely useful for its concise but detailed perspective on the varieties of anti-discrimination law across Europe.
The Publication of this book has been made possible with the support of the law firms allied with Ernst & Young throughout Europe, the Pinsent Masons Luther Group, selected independent law firms and the Holland Law School.