The Creeping Codification of the Lex Mercatoria 2nd ed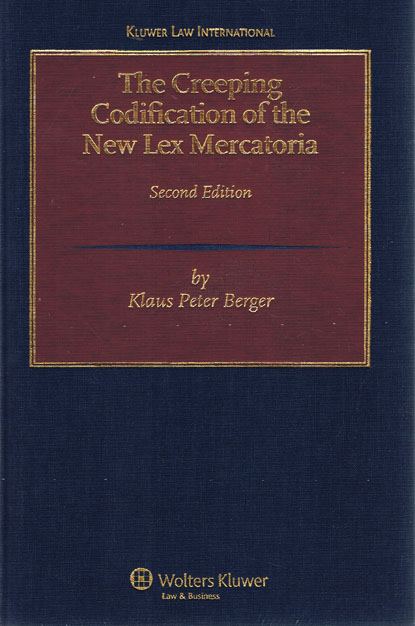 ISBN13: 9789041131799
Published: February 2010
Publisher: Kluwer Law International
Country of Publication: The Netherlands
Format: Hardback
Price: £116.00

Usually despatched in 1 to 3 weeks.
This greatly revised edition of an influential 1999 book consolidates its authoritative advocacy of the New Lex Mercatoria (NLM). Since the publication of the first edition, self-regulation and private governance in international business have gained world-wide recognition.
Three dynamic commercial law initiatives in particular demonstrate that, in spite of the long-lasting dispute about the nature and dogmatic underpinnings of NLM, legal theory and international practice have accepted that transnational business law is open to the 'codification' of its contents.
The UNIDROIT Principles of International Commercial Contracts, the Principles of European Contract Law, and (most recently and dramatically) the TransLex Principles at www.trans-lex.org all draw their legal conclusions from observing the real-life phenomena surrounding regional and global integration of markets and foreign direct investment.
This new edition presents an advanced elaboration of the author's 'Creeping Codification' thesis based on the TransLex Principles, an Internet-based method using an ongoing, spontaneous, and dynamic codification process which is never completed. The TransLex Principles contain black-letter texts of 128 principles and rules of the NLM with comprehensive, constantly updated comparative law references from domestic statutes, court decisions, doctrine, arbitral awards, and uniform laws.
An annex to this book contains a synopsis of the wealth of materials available on the TransLex web site as well as a rare personal account of one of the "fathers"of the NLM, Philippe Kahn.
International legal practitioners and academics alike have long complained about the inadequate legal framework for international trade and commerce. This book, with its far-reaching theoretical and methodological analysis of the doctrine of an autonomous transnational economic law, clearly opens the way to an independent and workable third legal system alongside domestic law and public international law.
It offers international practitioners (contract negotiators, arbitrators, attorneys and other representatives of the parties in international arbitration proceedings) with a powerful and reliable instrument to apply transnational commercial law in daily legal practice.