China Court Cases on Intellectual Property Rights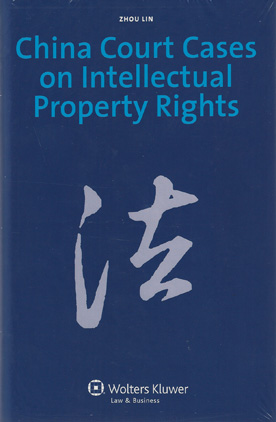 ISBN13: 9789041134196
Published: September 2011
Publisher: Kluwer Law International
Country of Publication: The Netherlands
Format: Hardback
Price: £103.00

This book presents, in extraordinary details, sixteen landmark cases that profoundly affect the protection of intellectual property right in China.
Written by six prominent Chinse legals scholars and jurists – including judges who themselves participated in these decisions – each case is fully described and analysed: the parties and their representatives, the basic facts, the facts ascertained by the court, the evidence presented by plaintiffs and defendants, the judges' opinions with their arguments and reasoning, the unanimous conclusions, and the judgment, along with a wealth of deeply informed comment.
Among the questions raised by these cases are the following:-
Is a website within the definition of a 'work' in copyright law, and thus protected?
How should the acts of uploading and downloading of works from the Internet clasiefied
Can the concept of torts be applied in the Internet context?
What is the legal liability of an Internet service provider?
How is a defendant's 'unreasonable conduct' to be determined?
Who is responsible for the determination of 'artistic value' – e.g., of clothing designs?
Are there specific legal provisions governing 'cyber squatting'?
An introductory essay provides a detailed overview of the characteristics of China's intellectual property law as it continues to develop, with attention to such factors as the specific laws enacted, the various courts and tribunals to which IP cases are assigned, the progress of a case, starting from filing to winding up, regulations, reform programs, and rules of evidence.
The editor puts forward his own proposals – particularly in light of the so-called 'interfering factors' –on reform of civil trail style in intellectual property cases.