UNIDROIT Principles of International Commercial Contracts: An Article-by-Article Commentary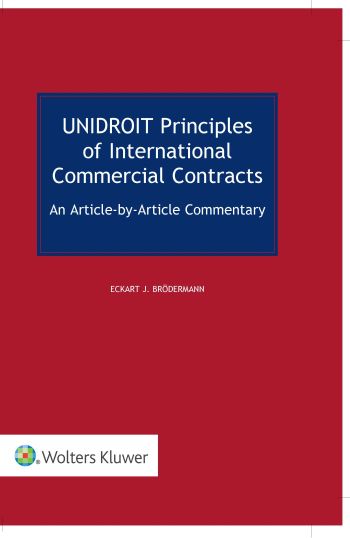 ISBN13: 9789041199560
Published: March 2018
Publisher: Kluwer Law International
Country of Publication: The Netherlands
Format: Hardback
Price: £137.64

Despatched in 6 to 8 days.
The UNIDROIT Principles of International Commercial Contracts provide an excellent tool for cross-border contracts restating an international understanding of global contract law. They can be chosen as a neutral and pragmatic business oriented contractual regime for cross-border contracts, developed under the auspices and finally approved by the intergovernmental organization UNIDROIT (Rome). They contain over 50 solutions to typical contractual questions constituting compromises between civil and common law. The United Nations Commission on International Trade Law has endorsed their use "as appropriate, for their intended purposes."
The commentary analyses the UNIDROIT Principles article by article from a practical perspective, while always discussing alternative courses of action, where they apply. In analysing the UNIDROIT Principles of 2016 in their 4th version, the author navigates the reader through the system of the 211 principles, which provide a sound basis for international contracts.
The author is a German practitioner with international training and familiarity with both common and civil law. He has been admitted to the New York Bar and also teaches at the University of Hamburg as a professor of law. He is a regular user and advocate of the UNIDROIT Principles both in arbitrations and in his legal practice.