The Making of European Private Law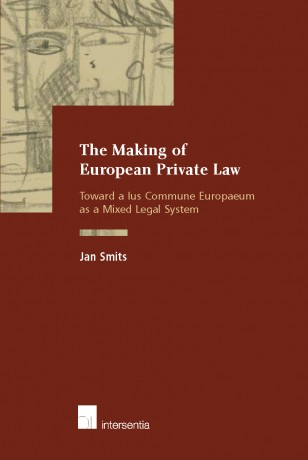 ISBN13: 9789050951913
ISBN: 9050951910
Published: July 2004
Publisher: Intersentia Publishers
Country of Publication: UK
Format: Paperback
Price: £59.00

Usually despatched in 1 to 3 weeks.
The private law of the Member States of the European Union has become more and more 'European'. The fact that the European Union is making ever more use of directives as an instrument to achieve private law goals, is, in this context, not the most important development.
Of much more substance is the fact that one increasingly realises that a uniform European private law has to be created, in one way or another, in the near future, if a truly common European market is to function at all. Over the last decade, Europe has witnessed the emergence of a vigorous debate about the need for and the feasibility of a future European ius commune in the field of private law.
This book critically discusses this debate and provides a systematic overview of the various initiatives taken and describes the fragmentary European private law that already exists (by way of European directives, international conventions, etc.). In addition, the author aims at making a contribution to the debate by suggesting that the experience (good or bad) of the so-called 'mixed legal systems' is of great importance to the European private law venture and to the development of a uniform private law for Europe.
This idea is supported by insights from Law & Economics and illustrated by South African law in particular. This idea of 'European private law as a mixed legal system' is then applied to the law of contracts, torts and property. This book takes up the challenge to give a critical examination on the various methods of creating this ius commune.
A detailed table of contents, list of abbreviations, bibliography, table of cases and index complete the book and make it a valuable study for everyone interested in European private law.