Preventing Irreparable Harm: Provisional Measures in International Human Rights Adjudication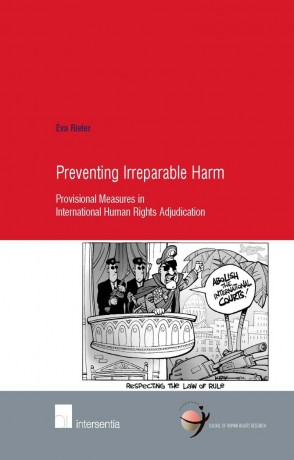 ISBN13: 9789050959315
Published: March 2010
Publisher: Intersentia Publishers
Country of Publication: UK
Format: Paperback
Price: £123.00

Usually despatched in 1 to 3 weeks.
International human rights adjudicators, while facing urgent cases, have used provisional measures in order to prevent irreparable harm, e.g. to order States to halt an expulsion, the execution of a death sentence, destruction of the natural habitat, or to ensure access to health care in detention or protection against death threats.
In the practice of the various adjudicators the traditional concept of provisional measures has undergone a process of humanisation. This book addresses the question how such provisional measures can be made as persuasive as possible. Apart from the Inter-American Court, none of the human rights adjudicators motivate or publish their provisional measures. Yet this book analyses their (best) practices and obstacles, determines the underlying rationale for their use of provisional measures and establishes the core of the concept of provisional measures that all adjudicators have in common. It argues that clarity on what belongs to the core of the concept, and on what does not belong to the concept at all, enhances the persuasive force of provisional measures.
The practices of the international adjudicators made accessible in this book may prove useful in the ongoing cross-fertilization occurring among these adjudicators. Moreover, the analysis provided allows individual victims, their counsel, NGOs as