EU Law, Minorities and Enlargement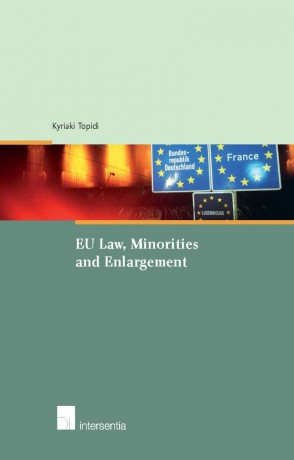 ISBN13: 9789400000100
Published: January 2010
Publisher: Intersentia Publishers
Country of Publication: UK
Format: Paperback
Price: £67.00

Usually despatched in 1 to 3 weeks.
This book constitutes an in-depth study of the legal framework and political profile of EU legislation, practice and policy on minority rights protection. After setting the conceptual background for minority rights, their historical and political significance in the EU is analyzed. The EU, as it was perceived by its founders, is an economic organisation. It took on the new task of minority rights monitoring in the course of its recent enlargements. From it, a lack of clarity of the purposes, standards and criteria of assessment of the performance of current and perspective member states emerged.
The book thus tackles questions on the present dominant trends on minority rights protection, their effects on Member States and their future perspectives, through the prism of the recent enlargements to Central and Eastern Europe. It provides a balanced analysis of different possible theoretical approaches together with pertinent empirical studies testing these approaches as well as a discussion of the future challenges of minority rights within the EU. It makes a useful contribution to EU law insofar as it links the complex legal framework of accession negotiations to the more political processes of conditionality. More generally, it covers comprehensively a subject area that has not often been treated from the human rights perspective.
The book is relevant for scholars, researchers and practitioners interested in human rights protection in the European Union as well as students engaged in comparative public law and transitional legal studies. Kyriaki Topidi holds a law degree from Robert Schuman University, Strasbourg, an MA in International Relations from the University of Birmingham and a PhD from Queen's University Belfast in European Studies. She is currently senior researcher and lecturer at the School of Law, University of Luzern involved in comparative constitutional legal research and teaching modules.