Copyright Matters: Imitation, Creativity and Authenticity in Contemporary Chinese Literature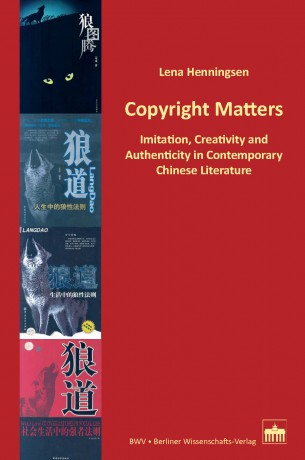 ISBN13: 9789400000445
Published: March 2010
Publisher: Intersentia Publishers
Country of Publication: UK
Format: Paperback
Price: £37.00

Despatched in 14 to 16 days.
The author offers five studies that challenge the wide-spread prejudice among the Western Press that China is an empire of plagiarism, sometimes even referred to as the "People's Republic of Cheats". By analyzing the cases of convicted plagiarist Guo Jingming, the victim of plagiarism Han Han, the follow-up publications to Jiang Rong's Wolf's Totem, the Harry Potter fakes and fan fiction, as well as discussions of academic plagiarism, the author proves that copyright increasingly matt ers to Chinese writers.
Confronted with instances of copyright infringements on their own works, they voice their opposition and fight for their rights, be it through legal action or their writing. At the same time, the author demonstrates that a text that is commonly considered to be "plagiarized" or "imitated" may turn out to be a highly creative work in its own right, for example when Harry Potter appears as a ti mid exchange student in China. Therefore, the author opts for a literary reading of these "derivative" works and argues that imitation may, at times, be a creative tool. While these two central arguments appear to be contradictory, the author shows that they represent two sides of the same coin: the emergence of a new self-conception among Chinese authors, as they struggle to recast their relationship with society and state.