International Banking and Finance Laws: Principles and Regulations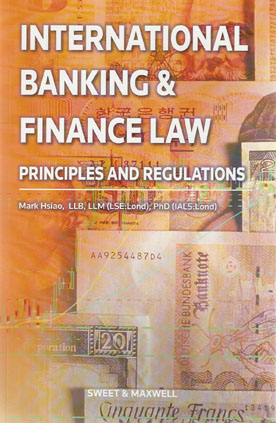 ISBN13: 9789626614532
Published: October 2011
Publisher: Sweet & Maxwell Hong Kong
Country of Publication: Hong Kong
Format: Paperback
Price: Price on Application

With the backdrop of the ongoing, global financial uncertainties, no other resource out there covers both the banking and legal regulatory systems of the five, key global markets: Hong Kong, China, The United States, European Union and United Kingdom.
Laws of each region are illustrated and compared
Provides information on how these markets interact with each other to co-exist in the international financial market
Covers the regulatory schemes in place to prevent the abuse of the banking system leading to another financial crisis
Efficiently guides the reader through legal principles related to banking practice and financial regulations in four, convenient parts:-
Foundation of the markets – a view of what constitutes the markets
International transaction fundamentals – basic questions and answers asked in the beginning of international transactions, e.g. conflict of laws
Risk mitigation - examination of the important techniques and strategies essential to both international and domestic instruments
Rules and regulations – discusses those which have an impact on the international transactions
This Book looks principally of these major regions of the United States, European Union, United Kingdom with comparative illustrations of the Hong Kong and China banking and financial systems and markets. It also illuminates to the readers of the breakdown of the financial safeguards which lead to the 2008 financial crisis and the new legal principles and regulations put in place by the key Western financial systems related to banking practice in hopes of preventing a subsequent crisis and clearly illustrates their application by reference to case law and the key legislation.