Wildy.com — The Legal Bookshop
The World's Best Stocked Law Bookseller
New at Wildy's
Just Published
| | | |
| --- | --- | --- |
| Sweet & Maxwell Ltd | LexisNexis Butterworths | Oxford University Press |
| | | |
| --- | --- | --- |
| Wildy, Simmonds and Hill Publishing | LexisNexis Butterworths | Wildy, Simmonds and Hill Publishing |
Other New Books
| | | |
| --- | --- | --- |
| Bloomsbury Professional | Oxford University Press | Wildy, Simmonds and Hill Publishing |
| | | |
| --- | --- | --- |
| Hart Publishing | Globe Law and Business | Oxford University Press |
Recently published eBooks
| | | |
| --- | --- | --- |
| Informa Law | Oxford University Press | LexisNexis Butterworths |
| Sweet & Maxwell Ltd | LexisNexis Butterworths | Informa Law |
Ralph Sallon: Legal Cartoons
Just found in a box unopened for a decade – Prints by Ralph Sallon, the post-war Daily Mirror caricaturist.
Only 7 of the series of 12, from 1963-64, are available – the others being long out-of-print.
The 1988 Lord Chancellor series are also all out-of-print.
| | | | |
| --- | --- | --- | --- |
| Butterworth & Co | Butterworth & Co | Butterworth & Co | Butterworth & Co |
| | | |
| --- | --- | --- |
| Butterworth & Co | Butterworth & Co | Butterworth & Co |
BIALL

Supplier of the Year Award 2014

…from the Biall press release
Now to this year's winning supplier. This supplier had an average score of 4.79 out of 5, which is outstanding. They received over 50 glowing comments by respondents, all extraordinary in their warmth, praise and admiration. Here are just a few:-

• Nothing is ever too much trouble and they treat their customers like friends.
• Always efficient, polite, quick. Excellent service all round.
• I just can't fault them – they do exactly what you want them to!
• Excellent customer service and always willing to go the extra mile. You can always talk to someone, a real live person, rather than a machine.
• Staff are very well informed and always very responsive to enquiries.
• Always helpful, efficient and reasonable.
• Brilliant website.
• One can phone them and get straight through to a real person, who is both knowledgeable and helpful. Their excellent website is my first port of call. This combination of traditional standards of service with good use of new technology is a winner.

The winner of the Supplier of the Year Award 2014, for the second year in a row, is Wildy and Sons.
The White Book Service 2014…
| | | | |
| --- | --- | --- | --- |
| Sweet & Maxwell Ltd | Sweet & Maxwell Ltd | Sweet & Maxwell Ltd | Sweet & Maxwell Ltd |
When it comes to civil procedure, there is one voice that speaks with the clarity and authority that judges themselves rely on The White Book.
Wildy's are able to offer all
Seven Options for purchasing the White Book 2014, including the eBook versions.
Looseleaf and Journal Subscription Releases…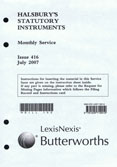 Subscription Releases / Issues published in: The Last Two Weeks
The Wildy & Sons subscription management service provides customers with a one-stop shop for all their subscription needs including annual loose-leaf services and charge by release, reissue volumes , journals, CD-ROMs and overseas publications from major publishing houses as well as smaller specialist publishers.
Further information and contact details can be downloaded right here…
Celebrating 184 Years of Service to the Legal Community
The Company was established in 1830 at our present location in Lincoln's Inn Archway catering for the new, second-hand and antiquarian law book market. We also have a second bookshop at 16 Fleet Street to cater for our Temple based customers.

Whilst retaining the charm, atmosphere, traditions and personal service of a bygone and gentler age, our experienced staff in both bookshops are equipped with all the necessary technology to deal with the ever increasing demands of the 21st. century.

The key objective for our online bookshop is to retain this unique ambience whilst also providing all the products and services required by our customers, whether students, practitioners or professional information specialists.


Wildy & Sons Ltd, Lincoln's Inn Archway, Carey Street, London WC2A 2JD.
Tel: 020 7242 5778.
Fax: 020 7430 0897.
Monday – Friday 8.45am – 6pm

Wildy & Sons Ltd, 16 Fleet Street, London. EC4Y 1AU.
Tel: 020 7353 3907.
Fax: 020 7353 4395.
Monday – Friday 9am – 6pm.

Please note that not all the titles listed on this website are held in stock and may have to be ordered from the relevant publisher. No credit or debit card charges are made until the books are in stock and ready to despatch

Wildy's Book News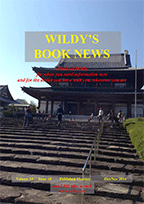 Vol 19 No 10
Oct/Nov 2014
Cover: IBA was in Tokyo
Blog by 'Wildy' (pp.1-2)
New Titles published in October (pp.6-32)
Wildy Trips 2014 & 2015 (p.32)
eBook Update (pp.37-38)
October Subscription Releases (pp.40-44)
Forthcoming Publications (p.46)
WS&H Publications (pp.47-68)

Book of the Month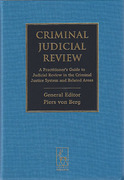 Criminal Judicial Review: A Practitioner's Guide to Judicial Review in the Criminal Justice System and Related Areas
ISBN13: 9781849465373
Published: October 2014
Publisher: Hart Publishing
Country of Publication: UK
Format: Hardback
Price: £65.00