Wildy.com — The Legal Bookshop
The World's Best Stocked Law Specialist
New at Wildy's
| | | |
| --- | --- | --- |
| Kluwer Law International | Property Publishing | Sweet & Maxwell Ltd |
| | | |
| --- | --- | --- |
| LexisNexis Butterworths | Globe Law and Business | Oxford University Press |
| | | |
| --- | --- | --- |
| Hart Publishing | LexisNexis Butterworths | Jordan Publishing Ltd |
| | | |
| --- | --- | --- |
| Jordan Publishing Ltd | Wildy, Simmonds and Hill Publishing | Oxford University Press |
The White Book Service 2014
| | | | |
| --- | --- | --- | --- |
| Sweet & Maxwell Ltd | Sweet & Maxwell Ltd | Sweet & Maxwell Ltd | Sweet & Maxwell Ltd |
When it comes to civil procedure, there is one voice that speaks with the clarity and authority that judges themselves rely on The White Book.
Wildy's are able to offer all
Seven Options for purchasing the White Book 2014, including the eBook versions.
Selected Oxford University Press eBooks at 20% discount
During March and April we will be offering selected Oxford University Press eBooks at a special price. There are well over 600 to choose from and the promotion includes many of Oxford's most popular titles.
| | | |
| --- | --- | --- |
| Oxford University Press | Oxford University Press | Oxford University Press |
| Oxford University Press | Oxford University Press | Oxford University Press |
If you wish to see the full list of Oxford University Press eBooks on special offer please click here…
If you have any questions then please do contact us via eBooks@wildy.com
Looseleaf and Journal Subscription Releases…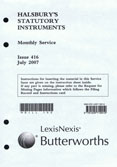 Subscription Releases / Issues published in: The Last Two Weeks
The Wildy & Sons subscription management service provides customers with a one-stop shop for all their subscription needs including annual loose-leaf services and charge by release, reissue volumes , journals, CD-ROMs and overseas publications from major publishing houses as well as smaller specialist publishers.
Further information and contact details can be downloaded right here…
Celebrating 184 Years of Service to the Legal Community
The Company was established in 1830 at our present location in Lincoln's Inn Archway catering for the new, second-hand and antiquarian law book market. We also have a second bookshop at 16 Fleet Street to cater for our Temple based customers.

Whilst retaining the charm, atmosphere, traditions and personal service of a bygone and gentler age, our experienced staff in both bookshops are equipped with all the necessary technology to deal with the ever increasing demands of the 21st. century.

The key objective for our online bookshop is to retain this unique ambience whilst also providing all the products and services required by our customers, whether students, practitioners or professional information specialists.


Wildy & Sons Ltd, Lincoln's Inn Archway, Carey Street, London WC2A 2JD.
Tel: 020 7242 5778.
Fax: 020 7430 0897.
Monday – Friday 8.45am – 6pm

Wildy & Sons Ltd, 16 Fleet Street, London. EC4Y 1AU.
Tel: 020 7353 3907.
Fax: 020 7353 4395.
Monday – Friday 9am – 6pm.

Please note that not all the titles listed on this website are held in stock and may have to be ordered from the relevant publisher. No credit or debit card charges are made until the books are in stock and ready to despatch

Wildy's Book News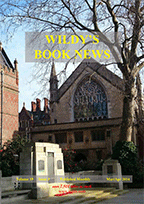 Vol 19 No 3
March/April 2014
Cover: Lincoln's Inn Chapel
Blog by 'Wildy' (p.1)
Publishers at Play (pp.2-3)
New Titles published in March (pp.4-21)
Wildy Trips 2014 (p.22)
March Subscription Releases (pp.25-28)
Forthcoming Publications (p.30)
WS&H Publications (pp.31-40)

Book of the Month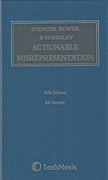 Spencer Bower & Handley on Actionable Misrepresentation
Edited by:
ISBN13: 9781405782845
Published: April 2014
Publisher: LexisNexis Butterworths
Country of Publication: UK
Format: Hardback
Price: £220.00