Good Governance: Concept and Context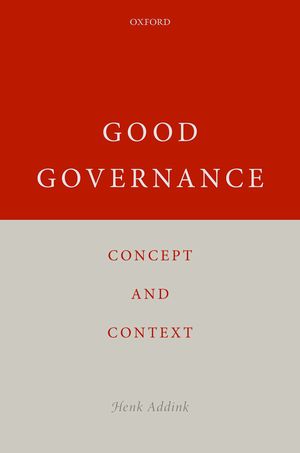 ISBN13: 9780198841159
Published: April 2019
Publisher: Oxford University Press
Country of Publication: UK
Format: Hardback
Price: £70.00

This book explores the creation, development, and impact of the concept of 'good governance'. It argues that, alongside the ideas of the rule of law and democracy, good governance acts as a third conceptual cornerstone of the modern state. Good governance can be viewed as a multilevel concept influenced by regional and international legal developments while being grounded in national administrative law.
The book presents six principles of good governance: properness, transparency, participation, effectiveness, accountability, and human rights. The development of each of these principles on the national level is explored in a wide range of European contexts, and in Australia, Canada, and South Africa.
As well as offering a fully up-to-date and comprehensive overview of administrative law in different jurisdictions, the book compares the implementation of the principles of good governance, taking into account international and European administrative law developments.