Derivative Actions and Corporate Governance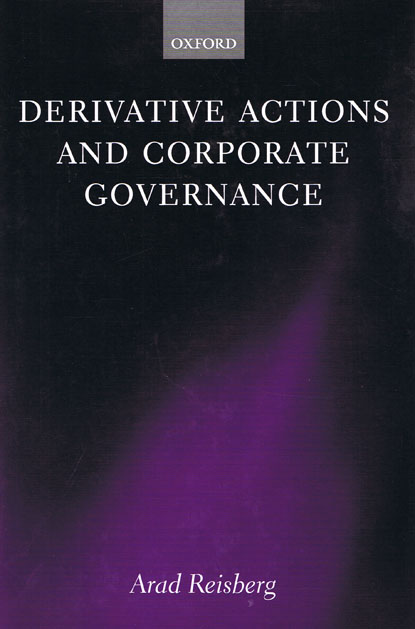 ISBN13: 9780199204892
Published: December 2007
Publisher: Oxford University Press
Country of Publication: UK
Format: Hardback
Price: £112.50

This volume examines the circumstances in which a shareholder can bring an action on behalf of a company (a derivative action), exploring how this remedy may be used to ensure good corporate governance, and laying out a theoretical framework and practical guidance for future development of the law.
Derivative actions are an important aspect of the continuing debate about corporate governance in the UK, the US and many other jurisdictions worldwide. This book offers a conceptually inclusive approach to thinking about derivative actions by providing a detailed and clear overview, commentary, and a theoretical explanation of the law governing derivative actions in the corporate governance context. Reisberg provides a fundamental reassessment of the nature and objectives of the derivative action, and conceptualizes a new model of the derivative action mechanism. He argues that action should be taken in three areas:-
(1) conceptual (adoption of a new framework- the 'Functional and Focused Model' set out in the book)
(2) strategic (employment of appropriate incentives and fee rules which advance the premises behind the Model)
(3) maintaining doctrinal consistency (clarification of the interaction between the derivative action and other remedies available to shareholders)
This book offers practical guidance on solving current problems in many jurisdictions based on case law, and on substantive legal, economic, and comparative research. It also provides a comprehensive and detailed analysis and commentary on the regime governing derivative actions under Part 11 of the Companies Act 2006 in the UK.