Employment Aspects of Business Reorganisations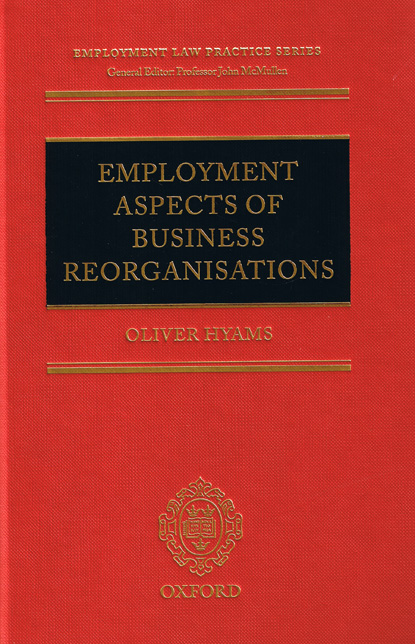 ISBN13: 9780199271191
ISBN: 0199271194
Published: November 2006
Publisher: Oxford University Press
Country of Publication: UK
Format: Hardback
Price: £132.50

This timely new text examines the various employment law issues arising in relation to business reorganisations. Providing guidance on the most difficult practical issues of this complex area, the book is aimed primarily at practitioners working in this area. However, its accessible style ensures wider appeal to non-specialists.
The book focuses on the rights and obligations of an employer towards its employees and their representatives when it seeks to reorganise its business. This can include situations where an employer wishes to contract out certain operations (and relevant employees may be transferred to another employer) or where affected employees are retained but reallocated to different jobs and responsibilities. Fully up to date to incorporate the Transfer of Undertakings (Protection of Employment) Regulations 2006, the book details the circumstances where the regulations apply and where they do not, and the full implications to employers in each case. Clearly structured to ensure ease of reference, the book provides separate coverage of collective and individual employment rights and detailed analysis of key issues such as obligations in respect of pension schemes, the definition of redundancy and the right to a redundancy payment, as well as the circumstances where there is no redundancy but where an employee may be fairly dismissed in a reorganisation for "some other substantial reason".
The book also deals with the manner in which employees' common law rights may be breached and the possible impact of the law of discrimination on a reorganisation. Full attention is given to the underlying UK and European statutory framework and the developing case law in this area.
Includes practical guidance to the numerous difficult issues that arise in practice, such as working out whether or not the regulations apply, and the complex issues surrounding dismissals and redundancy
Contains full coverage of collective consultation obligations, common law obligations, and rights and liabilities in relation to pension schemes
Written in an accessible and engaging style, this text will appeal both to employment law practitioners and non-specialists
Examines the underlying UK and European statutory framework as well as all relevant case law