Offend, Shock or Disturb: Free Speech Under the Indian Constitution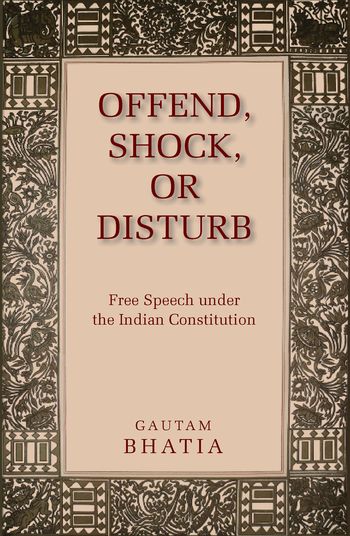 ISBN13: 9780199460878
Published: March 2016
Publisher: Oxford University Press India
Country of Publication: India
Format: Paperback
Price: £22.99

Usually despatched in 1 to 3 weeks.
This book represents the first attempt to comprehensively explore Indian free speech jurisprudence from a doctrinal, comparative and philosophical perspective. Taking as its point of departure the constitutional guarantee of the freedom of speech and expression (Articles 19(1)(a) and 19(2)), the book discusses, clause by clause, the development of law from colonial times to present-day controversies.
Issues relating to public order, sedition, obscenity and pornography, hate speech, film and online censorship, privacy and defamation, the contempt of court, the nature of speech and the relationship between free speech and economic structure, and the inter-relationships between them, are all examined. The book focuses on the role of courts in understanding and interpreting the constitutional right to freedom of speech and expression, interrogating judicial premises and reasoning from the point of view of the text, structure, history of the Constitution, the philosophies of speech, as well as the reasoning of similarly-placed constitutional courts.