The Access Regime: Patent Law Reforms for Affordable Medicines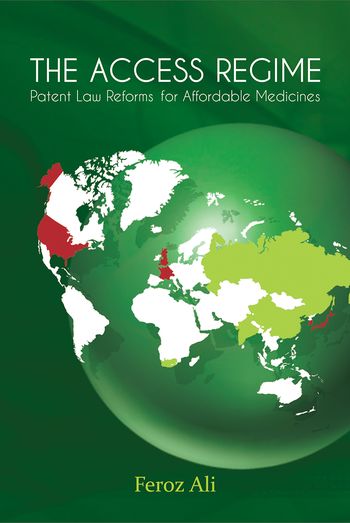 ISBN13: 9780199463480
Published: March 2016
Publisher: Oxford University Press India
Country of Publication: India
Format: Hardback
Price: £35.99

Usually despatched in 1 to 3 weeks.
India's post-TRIPS (Trade Related Aspects of Intellectual Property Rights) patent law reforms, which incorporates a remarkable array of flexibilities, is seen as a counter-harmonization measure in direct opposition to the dominant model of patent law pioneered by the United States.
Indias response, which represents an alternative model of confirming to the TRIPS Agreement, has seen stiff resistance in the form of counter-provisions in Free Trade Agreements entered by the United States and other countries. Historically, patent systems based on neoliberalism, like the American model, favour individual pursuits whereas patent systems based on social democracy, like the Indian model, focus on community goals. This distinction manifests in the manner in which the role of the public is defined in the patent system. Indiaas model is characterized by the emphasis on the public elements in three significant ways. First, in redefining pre-grant opposition by allowing public participation in questioning the ex ante validity of patents. Second, in protecting the public domain by heightening the standard of patentability and requiring the patent applicant to demonstrate technical advance and greater effectiveness of the invention. Third, in providing for compulsory licensing when the public interest is affected by a patent that is not worked locally. The influence of the Indiaas model has come from mimicry by other countries in following the Indian example. Countries like Argentina, Philippines, Brazil, China and South Africa have either emulated or strongly favour following Indiaas path. Such state practices might occasion the re-imagination of the TRIPS Agreement as the Access Regime.
This book explains why India took that unique route in patent law, details the provisions made the Indian patent law unique, and charters the course for countries awaiting to follow the Indian example.