The International Criminal Court: A Commentary on the Rome Statute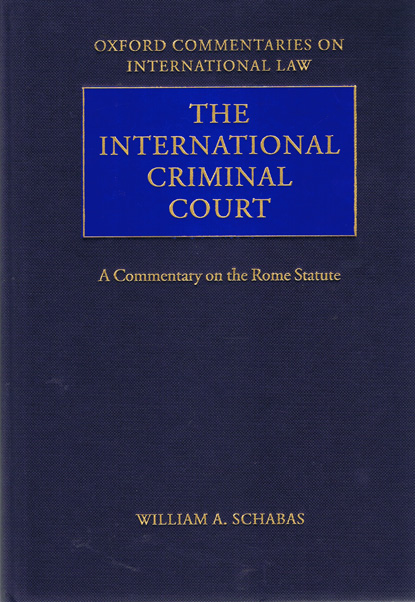 ISBN13: 9780199560738
Published: March 2010
Publisher: Oxford University Press
Country of Publication: UK
Format: Hardback
Price: Out of print

The International Criminal Court has been operational since mid-2003, following the entry into force of the Rome Statute of the International Criminal Court on 1 July 2002.
The Rome Statute is among the most complex international treaties, a combination of public international law, international humanitarian law and criminal law, both international and domestic. The Commentary provides an article-by-article analysis of the Statute. Each of the 128 articles is presented accompanied by a bibliography of academic literature relevant to that provision, an overview of the drafting history of the provision and an analysis of the text.
The analytical portion of each chapter draws upon relevant case law from the Court itself, as well as from other international and national criminal tribunals, academic commentary, and the related instruments such as the Elements of Crimes, the Rules of Procedure and Evidence and the Relationship Agreement with the United Nations.
Written by a single author, the Commentary avoids duplication and inconsistency, providing a comprehensive presentation to assist those who must understand, interpret and apply the complex provisions of the Rome Statute