Outsourcing Agreements: A Practical Guide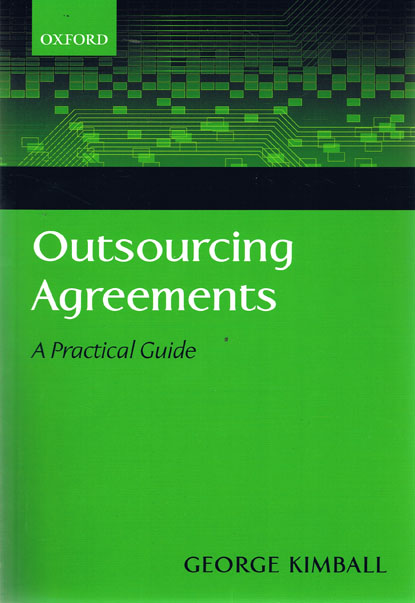 ISBN13: 9780199575220
Published: January 2010
Publisher: Oxford University Press
Country of Publication: UK
Format: Paperback
Price: £165.00

Wildy's Book of the Month - January 2010
Outsourcing Agreements: A Practical Guide is an accessible guide to the legal and practical issues arising from complex outsourcing deals with a particular emphasis on the UK and the US. Lawyers, executives and managers must learn how all of the pieces of the outsourcing jigsaw - contractual, operational, technical and financial - fit together into a coherent, manageable whole that suppliers can perform and customers can manage.
This book covers the discrete legal issues involved, and also the management of the relationship between vendor and purchaser of outsourcing services, in a practical and comprehensive way. The accessible nature of this book means it will be ofinterest to lawyers in private practice or in-house, in particular those who are new to outsourcing as an area of practice.
Outsourcing - entrusting major operations to outside contractors, at home or abroad - represents one of this century's important trends, made possible by broadband technology and operation of the law of comparative advantage in a word with fewer boundaries than ever before.
Key Features
Analysis of the law and legal issues relating to outsourcing
Provides insight into how outsourcing agreements work in practice
Treatment of both information technoogy and business process outsourcing
Readable style with practical commentary and advice
Includes coverage of US, UK and European practices
Includes sample contract language and basic forms for service agreements and other documents unique to outsourcing