Making of Legal Authority: Non-legislative Codifications in Historical and Comparative Perspective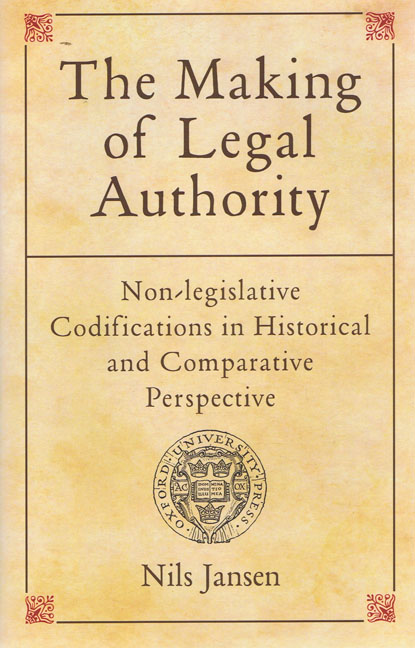 ISBN13: 9780199588763
Published: April 2010
Publisher: Oxford University Press
Country of Publication: UK
Format: Hardback
Price: £55.00

Accounts of the nature of legal authority typically focus on the authority of officially sanctioned rules issued by legally recognised bodies - legislatures, courts and regulators - that fit comfortably within traditional state-centred concepts of law. Such accounts neglect the more complex processes involved in acquiring legal authority.
Throughout the history of modern legal systems texts have come to acquire authority for legal officials without being issued by a legislature or a court. From Justinian's Institutes and Blackstone's Commentaries to modern examples such as the American Law Institute's Restatements and the UNIDROIT Principles of International Commercial Contracts academic codifications have come to be seen as legally authoritative, and their norms applied as such in courts and other contexts.
How have such texts acquired legal authority? Does their authority undermine the orthodox accounts of the nature of legal systems? Drawing on examples from Roman law to the present day, this book offers the first comparative analysis of non-legislative codifications. It offers a provocative contribution to the debates surrounding the harmonisation of European private law, and the growth of international law.