Insurance Law 3rd ed with 1st Supplement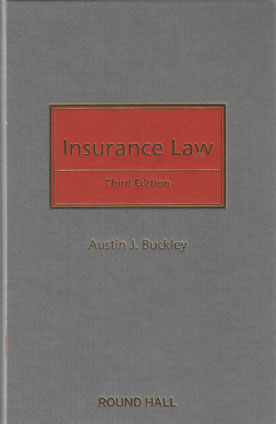 ISBN13: 9780414032231
Published: March 2014
Publisher: Round Hall Press
Country of Publication: Ireland
Format: Hardback & Supplement
Price: Out of print

The title is now the acknowledged reference onmatters of Insurance law in Ireland and is cited authoratively in the courts and in arbitrations.
This 3rd edition analyses and comments on recent decisions in Ireland and England on the reciprocal nature of the Duty of Utmost Good Faith, Non-Disclosure, Composite v Joint policies, Products Liability, Liability for the acts of "Bouncers", the rights of mortgagees, Liability of Intermediaries and the office of the Insurance Ombudsman.
It also revises and updates the content generally on the main classes of nonlife insurance, in the light of recent legal developments.
The 1st Supplement was published in March 2014
The Main Work was published in August 2012