The Regulation of Healthcare Professionals: Law, Principle and Process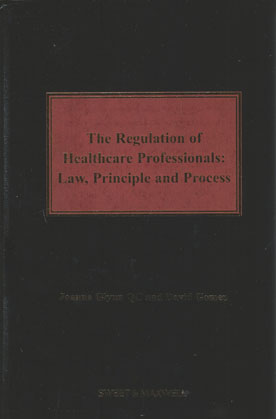 ISBN13: 9780414046405
Published: November 2012
Publisher: Sweet & Maxwell Ltd
Country of Publication: UK
Format: Hardback
Price: £199.00

The Regulation of Healthcare Professionals: Law, Principle and Process provides detailed guidance on the law and practice relating to disciplinary procedures in the health care field.
It covers the rules, powers and procedures of each of the regulatory boards, from the General Medical Council and General Dental Council to the smaller boards such as the General Chiropractic Council.
This completely revised new edition incorporates all recent developments in the area, including major case law on key issues, new secondary legislation, changes to the regulatory schemes of several bodies, and discusses controversial recent inquires such as the Shipman report.
Sets out the general principles of Fitness to Practise
Covers the disciplinary regimes of all healthcare professions
Examines complaints processes, tribunal procedures and the decision-making process
Deals with the impact of the Human Rights Act 1998 in this area
Covers appeals and costs
Draws together the diverse case law in this area
Provides best practice advice and highlights potential pitfalls
Uses checklists to clarify the key issues
Sets out key parts of the relevant legislation
Previosuly titled Fitness to Practise: Health Care Regulatory Law, Principle and Practice.