Understanding Criminal Justice: A Critical Introduction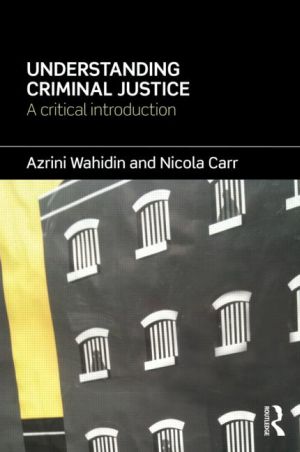 ISBN13: 9780415670227
Published: December 2012
Publisher: Routledge
Country of Publication: UK
Format: Paperback
Price: £31.99

Despatched in 4 to 6 days.
Few subjects provoke as much public fascination and political concern as crime, criminality, criminology, and criminal justice policy and practice. Understanding Criminal Justice - A Critical Introduction, seeks to provide students with a critical introduction to the range of theoretical, policy and operational issues faced by the criminal justice system in England, Wales, Scotland and Northern Ireland at the beginning of the 21st Century. It anticipates little or no prior knowledge of criminal justice, and seeks to provide an introduction to the area.
This critical textbook provides both a thorough overview of the procedures central to the workings of the criminal justice system and a distillation of the topical debates that surround it. It outlines the political and historical context, detailing key procedures, and challenging students to engage with current debates. Containing chapters on policing, prosecution, community justice and alternative modes of justice, this text provides a comprehensive coverage of the key topics included within undergraduate criminology programmes at an introductory level. Written in a lively and accessible style, this book will also be of interest to general readers and practitioners in the criminal justice system.