Diseases of the Will: Alcohol and the Dilemmas of Freedom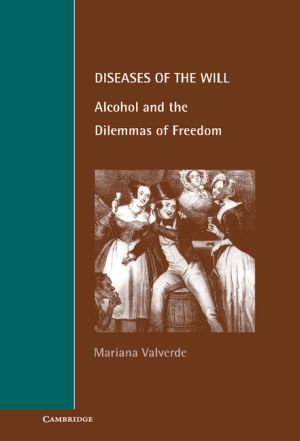 ISBN13: 9780521623001
ISBN: 0521623006
Published: December 1998
Publisher: Cambridge University Press
Country of Publication: UK
Format: Hardback
Price: Price on Application

While associated with comfort and pleasure, alcohol has been and is a 'problem' substance, both for medical and political authorities and for many drinkers. In this broad-ranging and innovative historical-sociological investigation, Valverde explores the ways in which both authorities and individual consumers have defined and managed the pleasures and dangers of alcoholic beverages.
The author explores the question of free will versus determinism and how it has been challenged by ideas about addiction, morality and psychology during the last 150 years. The book draws on sources from the US, UK, Canada and elsewhere, and covers topics including nineteenth century 'dipsomania', the history of inebriate homes, Alcoholics Anonymous, fetal alcohol education and liquor control.
It will appeal to readers in legal studies, criminology, sociology, psychology, social theory and the history of medicine. Joint winner of Herbert Jacob's Book Prize for the year 2000.