Art Law Handbook with 2004 Cumulative Supplement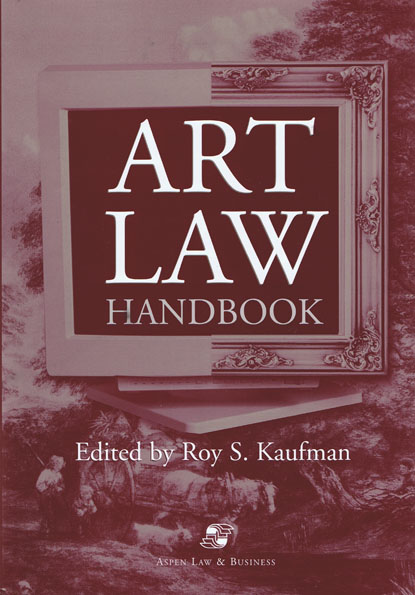 ISBN13: 9780735516410
ISBN: 0735516413
Published: October 2000
Publisher: Aspen Publishers
Country of Publication: USA
Format: Hardback & Supplement
Price: Out of print

Out of Print
This essential resource will help you expertly guide clients through the intricate laws of intellectual property, tort, tax disputes and customs that affect virtually all aspects of art transactions.
From a team of art law specialists, you get astute legal discussion and real-life answers for the matters vital to artists, purchasers, sellers, dealers and everyone else involved in the art world. Art Law Handbook provides the information you need on:-
Copyrights, trademarks, design patents, and moral rights
Legal aspects relating to new media
Transacting business on the Internet and "netiquette"
Art theft
Authentication and appraisals
Auction transactions
International art transactions
Restoration and conservation
Tax issues for artists and purchasers
Trust and estate planning
Relationships between artists and dealers
Supplemented periodically. Latest Supplemented Date: August 2004
Plus, you'll save valuable research and drafting time with more than 40 proven contracts, notices, releases and other important forms - in print and on a FREE easy-to-use CD-ROM - including:
Copyright licenses
E-commerce and website development form agreements
Commissioned artwork agreements
Purchase agreement
Artist/gallery agreement
Form will
And more than 30 appendices give you instant access to important laws, treaties, information sources and other relevant material.
Publication Cycle: Supplemented periodically. Latest Supplemented Date: 19/8/2004