The Law of Contracts 6th ed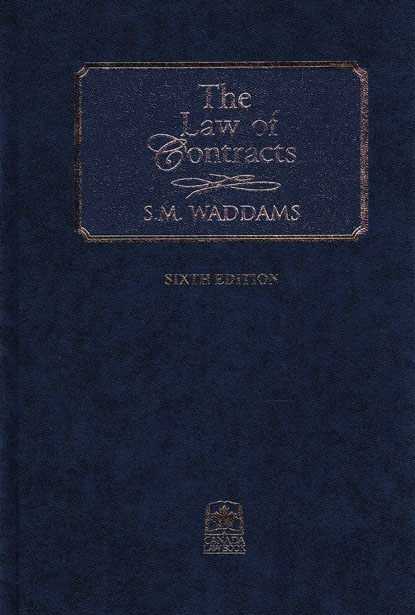 ISBN13: 9780888045034
Published: July 2010
Publisher: Canada Law Book
Country of Publication: Canada
Format: Hardback
Price: £65.00
(Second Hand)

A classic text, The Law of Contracts has been cited repeatedly by the courts, including the Supreme Court of Canada. This work looks beyond the surface rules of this complex area of law to identify the underlying conflicting principles, so you're never in doubt about their implications.
The sixth edition has been revised and updated to incorporate all the latest developments in contract law. Hundreds of cases and issues are analyzed including:-
New! Twelve Supreme Court of Canada Cases are referenced as well as relevant provincial Court of Appeal and Superior Court Cases.
English and commonwealth cases that could potentially affect Canadian jurisprudence
a number of issues in regards to:-

Parol Evidence Rule
Tender Cases
Duty of Good Faith
Limitation of Liability Clauses
Notional Severance
Municipal Immunity from Contractual Liability
Specific Performance
Exemplary and Punitive Damages
Damages for Mental Distress for Breach of Contract
The Law of Contracts
6th edition delivers the same clear explanation and analysis of the law and its applications that practitioners have relied on for years.