Commercial Practice in Bunkering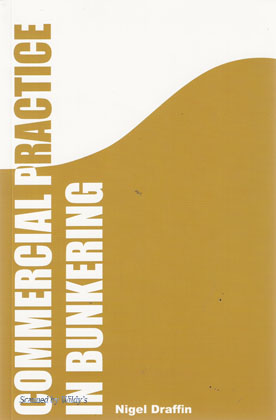 ISBN13: 9780954809782
Published: May 2011
Publisher: Petrospot Ltd
Country of Publication: UK
Format: Paperback
Price: £60.00

Despatched in 4 to 6 days.
Commercial Practice in Bunkering is a valuable source of information and guidance on the process and methods of buying and selling bunker fuels. It assumes a little knowledge of ships, commerce and marine fuel and is intended as a ready reference for those who need to understand how the commercial side of the business really works.
Any commercial deal between a seller and buyer can be frustrated at any stage of the process, and bunkering can be particularly prone to contractual problems. In Commercial Practice in Bunkering, Nigel Draffin deftly guides the reader around the pitfalls, using simple and sometimes entertaining language to explain often complicated issues.
The book examines every aspect of the commercial deal, from the buyer's enquiry to the supplier's offer, terms and conditions, the contract and each party's obligations. It takes the reader through the enquiry (offers, costs, payment terms, negotiations), pre- and post-fixing, ownership profiles and responsibilities, sellers' terms and conditions, finance (credit, insurance, hedging, prices), and the use of bunkering software and the Internet. It also covers defaults and claims and debunkering.
Importantly, and for the first time in print, the book also dissects the latest edition of bunker quality standard ISO 8217:2010 and draws comparisons with its predecessor, ISO 8217:2005.
Commercial Practice in Bunkering is full of examples of clauses drawn from real contracts and practical advice on how to navigate around them. There is also a chapter on the costs – and potential financial penalties – of increasingly stringent international environmental regulations.
As can be expected from a book written by Nigel Draffin, this publication also includes a vast amount of informed detail on some of those areas of bunkering that are often ignored, sometimes to great cost and inconvenience. Once again, he has included an extensive glossary, comprehensive indices and appendices, as well as a very useful 'where to go for help' section.