Due Dilligence in China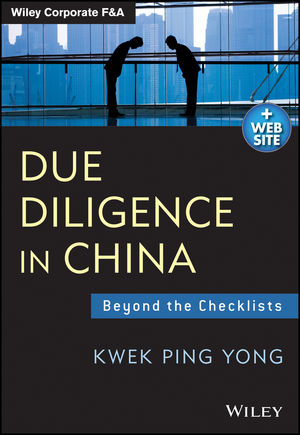 ISBN13: 9781118469064
Published: December 2013
Publisher: Wiley-Blackwell
Country of Publication: UK
Format: Hardback
Price: Out of print

Due diligence is crucial to any business deal, and, thankfully, due diligence research has come a long way over the years.
What used to be a cumbersome, time-consuming process has been standardized and systemized with generally accepted auditing frameworks and tools, such as the all-important auditing "checklists." But when it comes to doing due diligence in China, with its opaque regulatory system and byzantine accounting standards, all bets are off.
In this book an acknowledged expert in the field takes you beyond the checklists to arm you with China-specific due diligence strategies, tools and techniques that go beyond what is typically part of the process.
Gives a detailed account of why conventional frameworks used in the west simply don't work in China
Provides first-hand accounts based on the author's years of experience as a private equity professional doing deals in China
Reviews, in-depth, the unique differences between corporations and businesses in China and those in the West and their implications for the due diligence process
Uses numerous case studies to guide the reader through an entire due diligence process for a firm in China