Challenging Territoriality in Human Rights Law: Foundational Principles for a Multi Duty-Bearer Human Rights Regime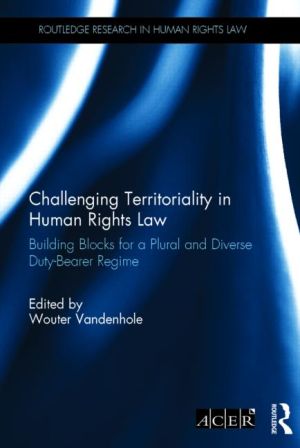 ISBN13: 9781138799455
Published: June 2015
Publisher: Routledge
Country of Publication: UK
Format: Hardback
Price: £95.00

This edited volume challenges the territorial bias of traditional human rights law, in which human rights obligations are in principle incumbent on the territorial state.
Human rights have traditionally been framed in a vertical perspective with the duties of States confined to their own citizens or residents. Obligations beyond this 'territorial space' have been viewed as either being non-existent or minimalistic at best. This territorial paradigm has achieved particular prominence in political philosophy, but also in the interpretation of international human rights treaties.
The first part of this volume examines the current state of the extraterritorial human rights obligations of international financial institutions, looking in particular at the ways in which they address questions of attribution and distribution of obligations (and responsibility for violations). The second part is geared towards the identification of common principles that may underpin a human rights legal regime that incorporates obligations of extraterritorial states as well as of non-state actors. Each chapter examines novel and forward-looking perspectives in the field, and explores how the findings may apply across international human rights law in a multi duty-bearer setting.
This book will be of great interest to scholars and practitioners of international human rights law.