Magna Carta: A Central European Perspective of Our Common Heritage of Freedom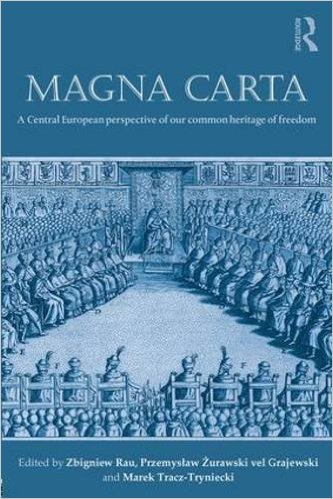 ISBN13: 9781138848542
Published: April 2016
Publisher: Routledge
Country of Publication: UK
Format: Paperback
Price: £35.99

Despatched in 4 to 6 days.
To mark the 800th anniversary of the ratification of the Magna Carta by King John at Runneymead, Magna Carta provides the Central and Eastern European perspectives on this monumental document and its impact on the political and legal experiences of freedom, from the medieval period to the present day.
The volume gives rise to a discussion about the legacy of the Magna Carta as one of the fundamental elements of European identity. Supported by previously untranslated sources at the end of each chapter, the team of contributors consider the lasting legacy of the Magna Carta in Hungary, the Czech Republic, Poland and Lithuania.
The authors present the successful attempts to limit royal power by law while protecting the privileges of the nobility carried out throughout the region from the 13th to 18th centuries.
Each chapter considers the historical and political contexts behind these efforts, the processes by which political and legal institutions were subsequently formed and finally examines the legacy of those institutions which are today found in consitutional identities, constitutional arrangements and political projects across Central and Eastern Europe. A preface by Robert Blackburns draws the collection together, highlighting the continued universal significance of the Magna Carta.
This original title will enable students and academics alike to see for themselves the reverberations the Magna Carta caused in medieval Europe and beyond from a fresh and unusual perspective.