Food Law 4th ed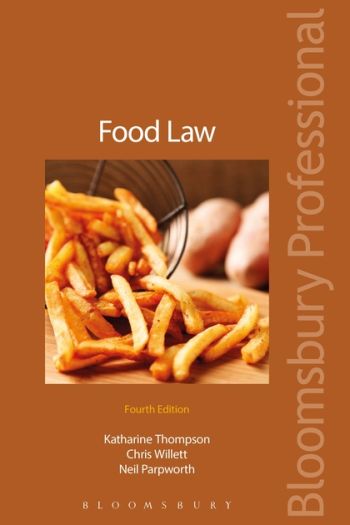 ISBN13: 9781780438214
To be Published: May 2019
Publisher: Bloomsbury Professional
Country of Publication: UK
Format: Paperback
Price: £95.00

Written by experts Food Law, 4th edition is the only book covering food and feed law in England and Wales. Written for practitioners and students, Food Law covers developments, discusses matters of particular difficulty, explains the torrent of legislation putting it in to context and covers relevant case law using illustrative examples where possible.
The scope of food and feed law in England and Wales is ever widening. With stringent legislation in place, both nationally and emanating from the EU, the obligations in relation to food and feed law are increasingly onerous and constantly changing.
Food Law also covers the law in related fields such as marketing standards for agricultural products, Community consumer protection as well as changes in the machinery of Government and covers the powers that have been given to DEFRA and the Department of Health and the decision by the Scottish Government to legislate and to take full control of Food Law for Scotland as a result of these powers.