Freedom of Artistic Expression : Essays on Culture and Legal Censure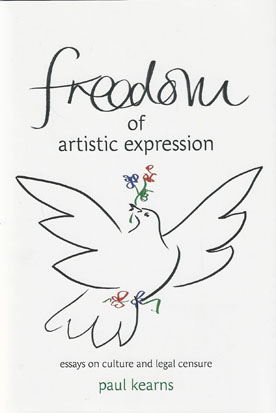 ISBN13: 9781841130804
Published: October 2013
Publisher: Hart Publishing
Country of Publication: UK
Format: Hardback
Price: £55.00

This book presents a unique and comprehensive examination of the human and moral rights of artists. In what is arguably the first exhaustive book-length account of artists' rights, Paul Kearns explores the problems associated with censorship, both from philosophical and legal perspectives, and focuses onathe various ways in which the morality of art is legally regulated in different jurisdictions.
In relation to human rights, English, French and American law, the law of the European Convention on Human Rights, European Union law and public international law are all closely scrutinised to discover the extent to which they offer protection for artistic freedom. The author also examines domestic and international law in respect of artists' moral rights, the law of copyright and related laws.
In short,athe book providesaan original, and sometimes controversial,aanalysis of persistent concerns regardingathe legal regulation ofathe arts universally, doctrinally and theoretically,aandaseeks to offer an holistic treatment which will appealato art lawyers, artistsaand those interested in the future of the arts.