Community and Collective Rights: A Theoretical Framework for Rights Held by Groups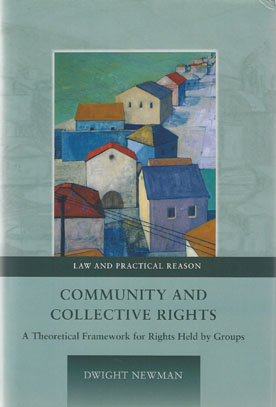 ISBN13: 9781841132280
Published: July 2011
Publisher: Hart Publishing
Country of Publication: UK
Format: Hardback
Price: £65.00

This book presents an argument for the existence of moral rights held by groups and a resulting account of how to reconcile group rights with individual rights and with the rights of other groups.
Throughout, the author shows applications to actual legal and political controversies, thus tying the normative theory to actual legal practice. The author presents collective moral rights as an underlying normative explanation for various legal norms protecting group rights in domestic and international legal contexts.
Examples at issue include rights held by indigenous peoples, by trade unions, and by religious and cultural minority groups. The account also bears on contemporary discussions of multiculturalism and recognition, on debates about reasonable accommodation of minority communities, and on claims for third generation human rights. The book will thus be relevant both to theorists and to legal and human rights practitioners interested in related areas.