The Privilege Against Self-Incrimination and Criminal Justice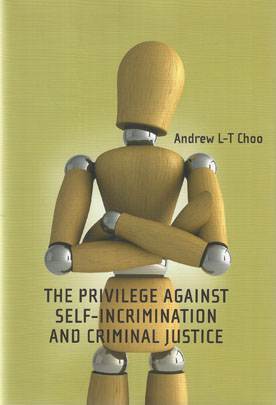 ISBN13: 9781841133171
Published: November 2013
Publisher: Hart Publishing
Country of Publication: UK
Format: Hardback
Price: £55.00

The privilege against self-incrimination is often represented in the case law of England and Wales as a principle of fundamental importance in the law of criminal procedure and evidence.
Logically, recognition of a privilege against self-incrimination should mean that a person cannot be compelled to provide information that could reasonably lead to, or increase the likelihood of, her or his prosecution for a criminal offence.
Yet there are many statutory provisions in England and Wales allowing demands for information that, if provided, could be used in a criminal prosecution, and, if not provided, could result in a criminal prosecution for the failure to provide it.
This book examines the operation of the privilege in England and Wales, paying particular attention to the influence of the European Convention on Human Rights and the Human Rights Act 1998 on the development of the principle.
Among the questions addressed are whether the relevant case law clarifies sufficiently what the potential scope of the privilege is (does it apply, for example, to pre-existing material?), and how the privilege might be justified. Consideration is given where appropriate to the approaches taken in jurisdictions such as Canada, New Zealand and the USA.